Identify students in need of financial support
Mentoring program for students throughout the program
Provide basic infrastructure to schools.
Best Runners Organization is proud to support visually impaired Best Students Uma Maheshwari B.Ed, Second Year and Chinna Karuppaswamy B.Ed, Second Year
Best Runners transferred $980 directly to Royal College of Education, Madurai, Tamil Nadu, India] to support their B.Ed Second Year.
100% contribution came from one of our Best Runners Mr. Krish Subramaniam to support Uma & Chinna. Thanks a lot Krishna for your generous support!!
Both of these students are staying at Thuimai Vizhigal, Madurai.
Visit FB page: https://www.facebook.com/Thuimaivizhihaltrust/
Thuimai Vizhigal Differently Abled People (Maatruthiranaligal) has started to lend a helping hand to uncared differently abled people by B.Velmurugan, Who is himself visually impared. There are 52 Students, who are visually paired in our home. Each of them are equally talented. We think to train each of them in their beloved career with good food & grocery. We would like them to get successful in their life.
"Knowledge is power. Information is liberating. Education is the premise of progress,
in every society, in every family."
-Kofi Annan
Mahesh Katte
Education: VIII class
Father's Name: Eshwar
Occupation: Daily Labor
Mother's Name: Radhika
Occupation: Works as Maid
Address: Warangal, TN
Detail: Mahesh is very bright student and always a topper in the class. Father is a daily laborer and his work is uncertain. Sometimes he gets work, sometimes no work and he earns very little. Mother works as maid. Family living in a rented house. Parents find very difficult to earn sufficient money to fulfill the needs of the family and support children's education.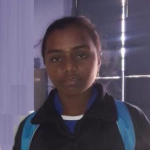 Keerthi Erra
Education: Physical Trainer II year Mother's Name: Jamuna
Occupation: Beedi Labour
Address: Gupta, Nizamabad, TN
Detail: Keerthi got natural talent and she is a very hard working student. She is a Kho Kho player and own various interstate level games. She is from very poor family and her father passed away several years back. Keerthi's mother is a Beedi labor and there is not much source of income.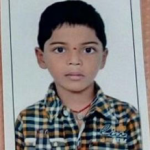 Y.A.A Narayan Midde
Date of Birth: July 11, 2011
Education: Ist Class Father's Name: Shekar Midde Mother's Name: Gurramma Midde Occupation: Working as Maid Address: Proddatur, Kadapa, AP Detail: Narayan comes from a very poor family. He is bought up by single mother, who works as a maid. Mother's income is very low and unable to support the child's education
Tejasri Kolipyaka
Education: Inter I year
Father's Name: Lachareddy Kolipyaka
Mother's Name: Rajitha Kolipyaka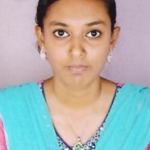 Kiran Silviya K
Education: B.com III year
Munish Vijaya Kumar
Education: B.com III year